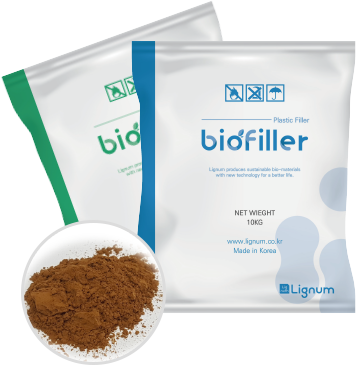 Biofillers were designed to allow manufacturers to make lightweight plastics. Biofillers show excellent dispersion, MI, and surface properties in the processes of extrusion and injection molding.
Biocomposite for plastic extrusion and injection molding. We can develop and supply various Biocomposite products containing Biofiller to meet customer's needs.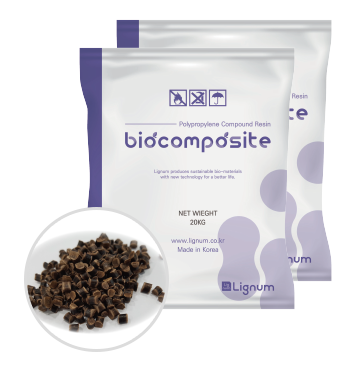 We can manufacture and supply a variety of Masterbatch products to use Biofiller to meet customer's needs. Masterbatch products, which contain Biofiller in high content, provide convenience for customers to manufacture their eco-friendly products.

We have applied Biofiller to a commercial vehicles.

Biofiller is produced from non-food biomass.
Biofiller can be applied to various plastic products.
Biofiller makes your plastics more lightweight
Biofiller is much cheaper than other bioplastic materials

The lightweight tailgate, which includes Lignum's Biofiller, has already been applied to Ssangyong Motor's TIVOLI vehicles since September 2019, proving our technological prowess. In addition, Junction Box Cover, an exterior plastic, has been recognized for its excellent durability by meeting the requirements of Hyundai Motor.
Mitigation of CO2 emission (PP vs. Biofiller)
Effects of 10kg of Biofiller application per a car
1. Automotive mass reduction
1. Automotive mass reduction
2. Petroleum plastic replacement*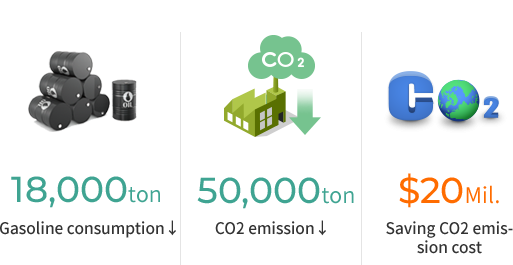 3. Reduction of GHG emissions*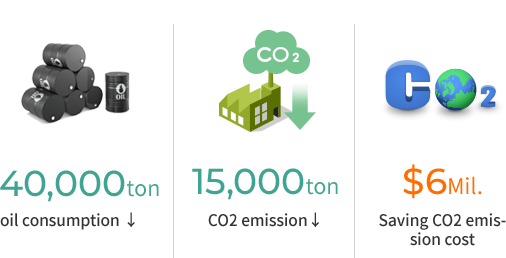 *Based on global production capacity of 4.5 mil units per year of Hyundai motor company